Meet Our Team
Providing excellence in Veterinary Care on Spring Road in Elmhurst since 1987.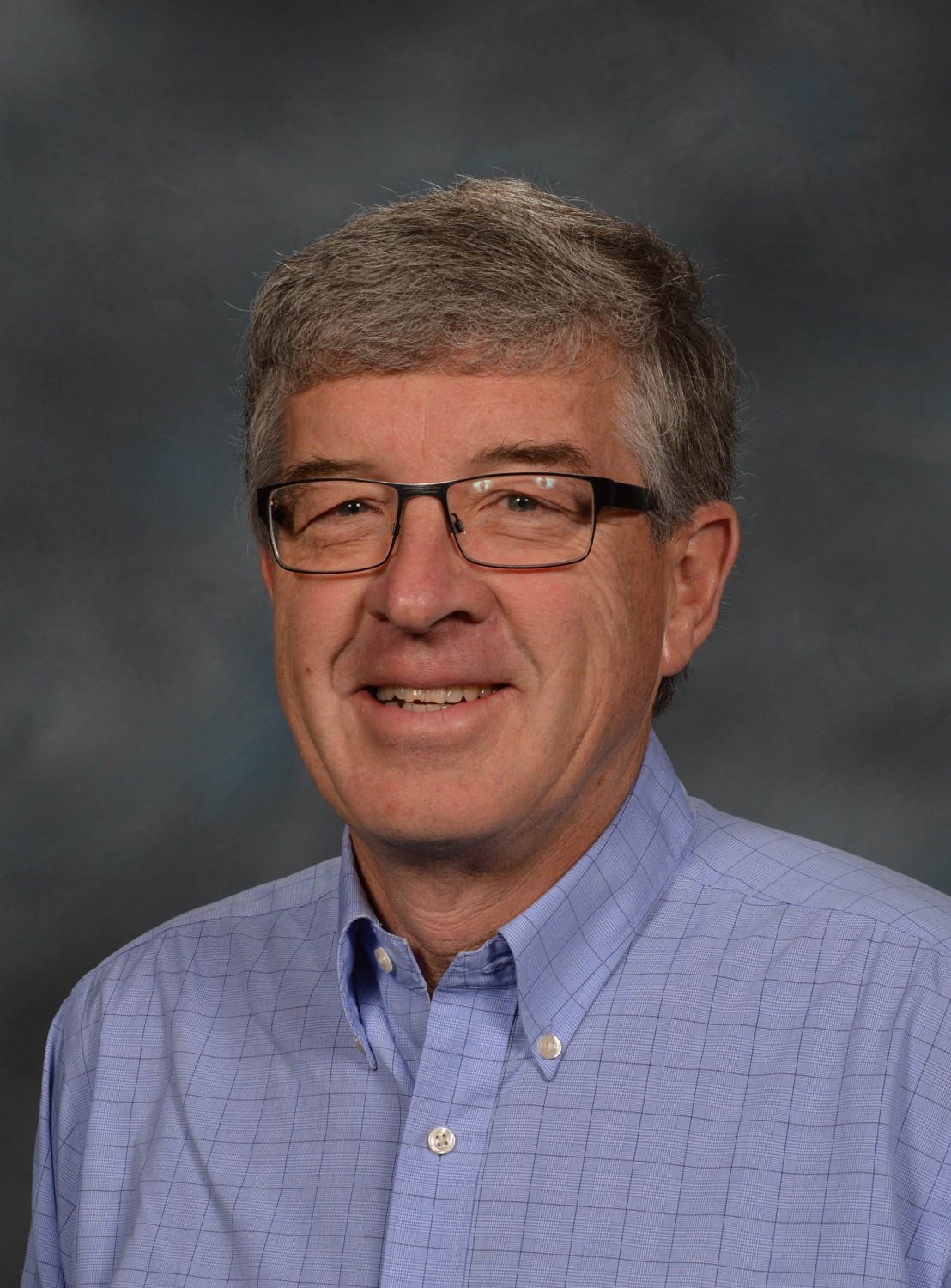 Dr. John DeVries, DVM
Dr. DeVries graduated from the University of Illinois College of Veterinary Medicine. He founded DeVries Animal Hospital in 1987 at 475 Spring Road in Elmhurst. The practice moved to 528 Spring Road in 1989 to accommodate its growth and to provide better service to clients and patients. He resides in Elmhurst with his wife and four children and is actively involved in the community.
He served on the Elmhurst Zoning and Planning Commission for 10 years. He is involved in the Elmhurst Chamber of Commerce, has served on the District 205 Foundation for Educational Excellence, and is an active member of the Spring Road Business Association, serving as Treasurer since 2005.  A lifelong resident of Elmhurst, he currently serves on the board of the Elmhurst Heritage Foundation.  He is the organizer of the annual Spring Road Pet Parade.
He has practiced veterinary medicine since 1984 and still greatly enjoys his occupation. He is a member of the AVMA, ISVMA and CVMA.  Dr. DeVries strives to keep up with the new medical advances by attending 45 hours of continuing education each year. In his spare time, he enjoys travelling with his family, singing barbershop music and singing in the church choir. He is a weekend warrior in his workshop where his best friends are named DeWalt, Makita, and Stanley.  He is the proud owner of  a Border/Boston terrier mix named "Gizmo"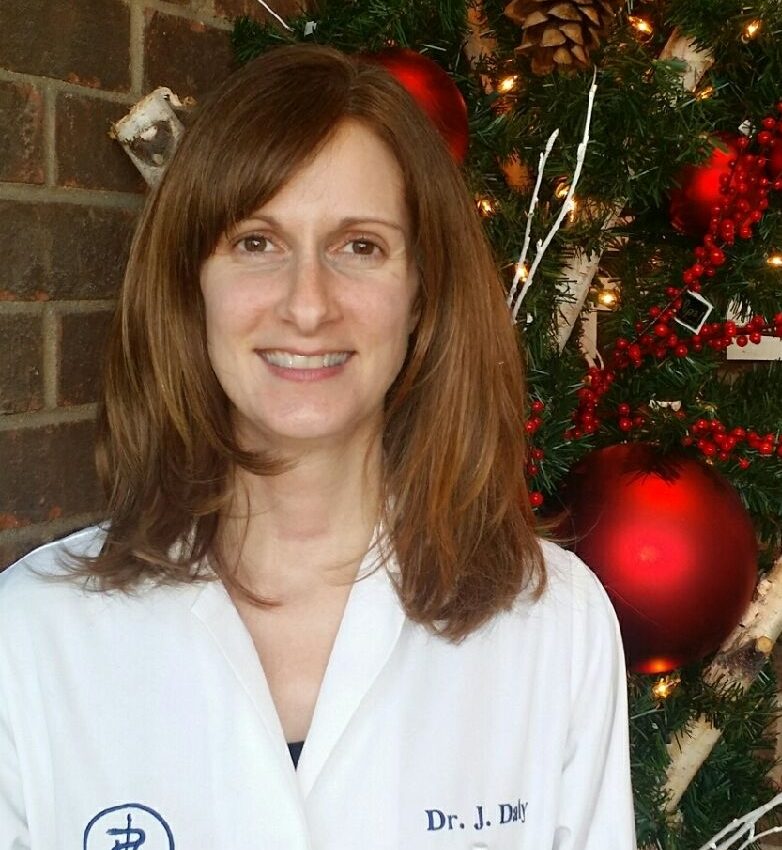 Dr. Julie Daly, DVM
Dr. Daly is a native of eastern Iowa and graduated from Iowa State College of Veterinary Medicine. She has practiced in the Chicago area since graduation, most recently in the far western suburbs. She has a strong background in dentistry and surgery. When not practicing medicine she keeps busy with her family which includes her husband, two children, a dog and a cat. Her hobbies include reading, gardening, and camping.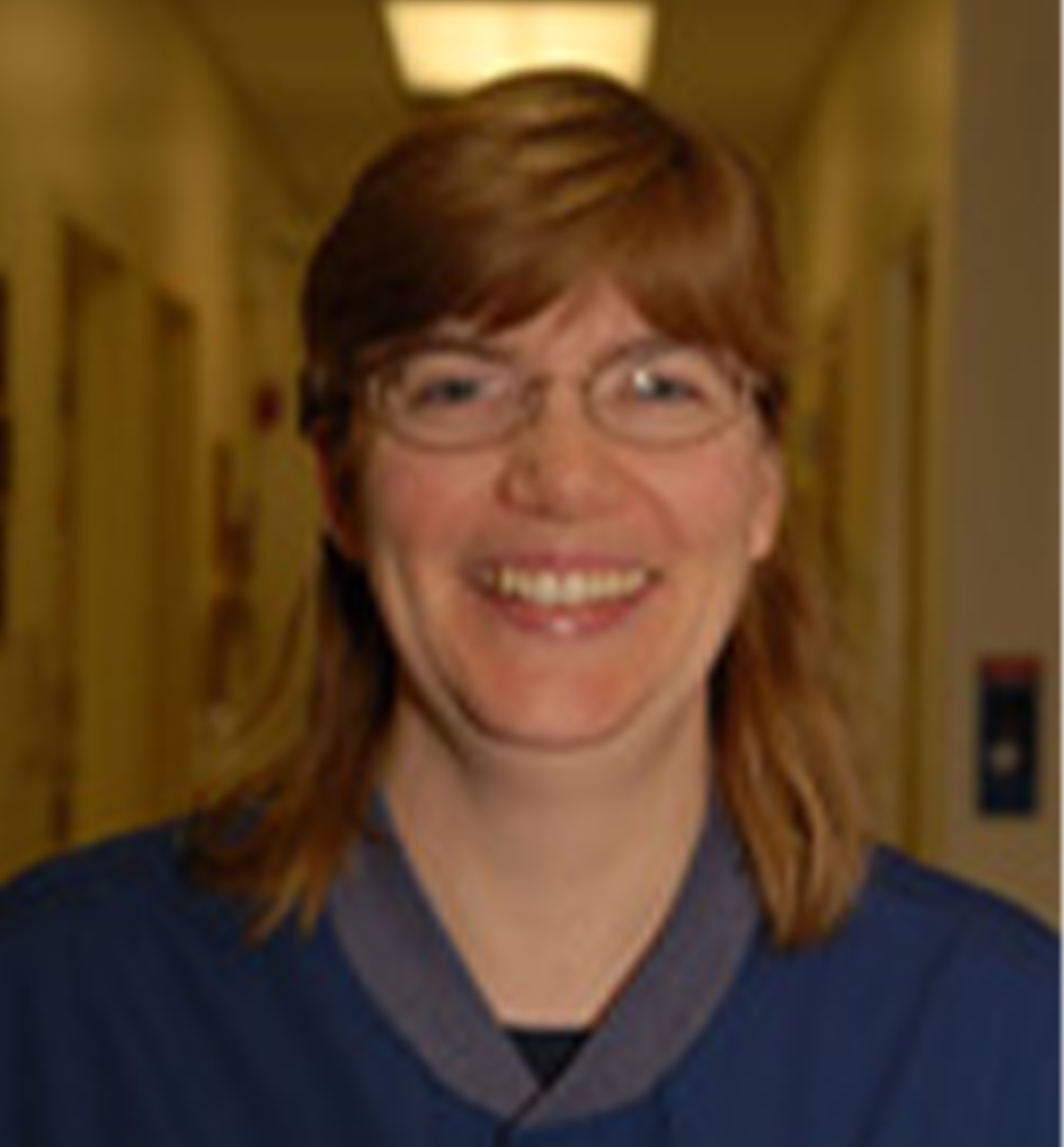 Dr. Kathleen Meyers, DVM
Dr. Meyers also graduated from the University of Illinois College of Veterinary Medicine and has been in practice since 1998. Originally from Westchester, Illinois, she first practiced in Valparaiso, Indiana. She returned to the Chicago area and has been on staff at DeVries Animal Hospital since January, 2001. She owns a lively mixed breed dog named Rufus and a Golden Retriever named Harpo. She and her husband, a computer consultant, keep very busy raising their six daughters and two sons.
Dr. Megan Sullivan, DVM
Dr. Sullivan grew up in the western suburbs of Chicago. From a very young age, she knew that she wanted to be a veterinarian. While pursuing that dream, she received her undergraduate degree from Augustana College and her Doctor of Veterinary Medicine degree from the University of Illinois. She enjoys all aspects of veterinary medicine, with a special interest in geriatric care. While not at work, she enjoys spending time with her family which includes her husband, two children, and a rescue dog named Winnie. She also enjoys all things sports, especially cheering on her children on their youth teams, as well as the Chicago Cubs and the Fighting Illini!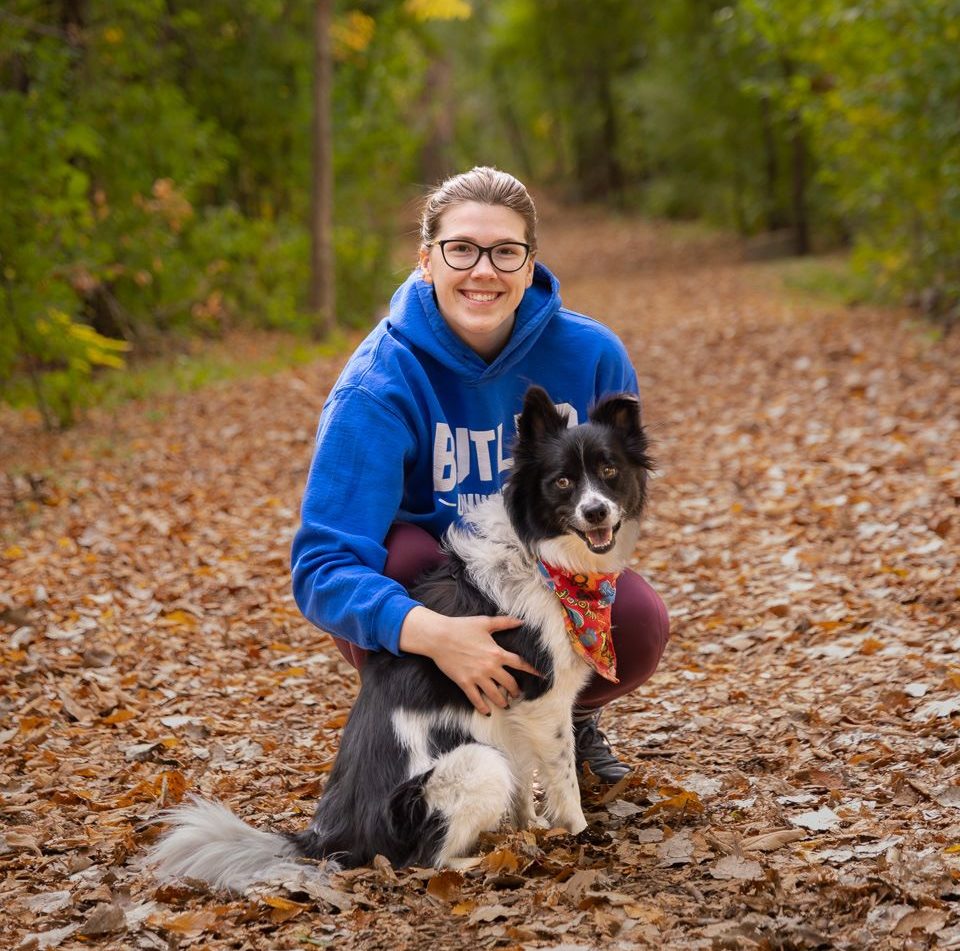 Caroline, Practice Manager
Caroline has recently taken over as Practice Manager. She graduated from York High School, got her undergraduate degree from Butler University and studied at the University of Edinburgh.  She is an avid animal lover and shares her home with Chance, a Border Collie.  Caroline enjoys reading, crocheting and travelling.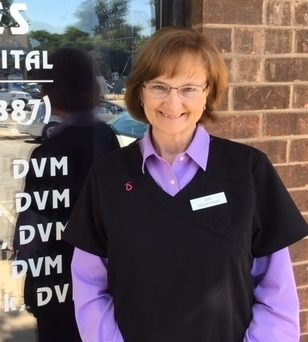 Nan, Office Manager
After a long career in customer service at a large insurance company, Nan is happy to be with DeVries Animal Hospital working with pets. She is a cat lover and currently shares her home with her husband. Nan also loves dogs and enjoys helping to meet the needs of all our clients.
Diane, Receptionist
Diane retired from a career in the medical field and joined our Client Care team.  She is a life long resident of Elmhurst.   She shares her home with Kelvyn and Stuart Little, both mixed breed cats.  Diane has a heart for volunteering and has completed 3 volunteer sessions at Best Friends Sanctuary in Utah.  In her spare time, Diane enjoys travelling and bird watching.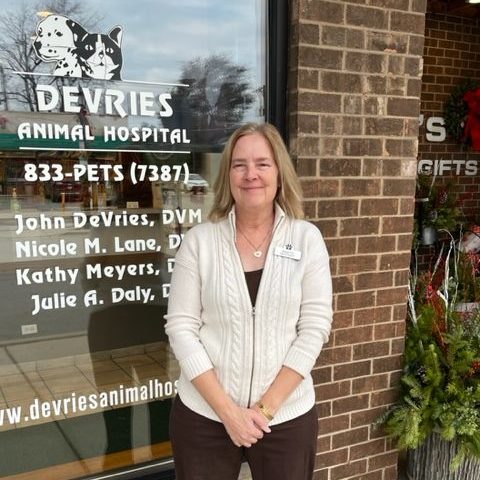 Brigette, Receptionist
Brigette has been bringing her pets to DeVries Animal Hospital since 1991.  Upon retirement from her career in IT at a large international corporation she opted for a more local and community focused position.  She brings a wealth of knowledge and appreciation of excellence in customer service.  She has two adult children, and shares her home with her husband.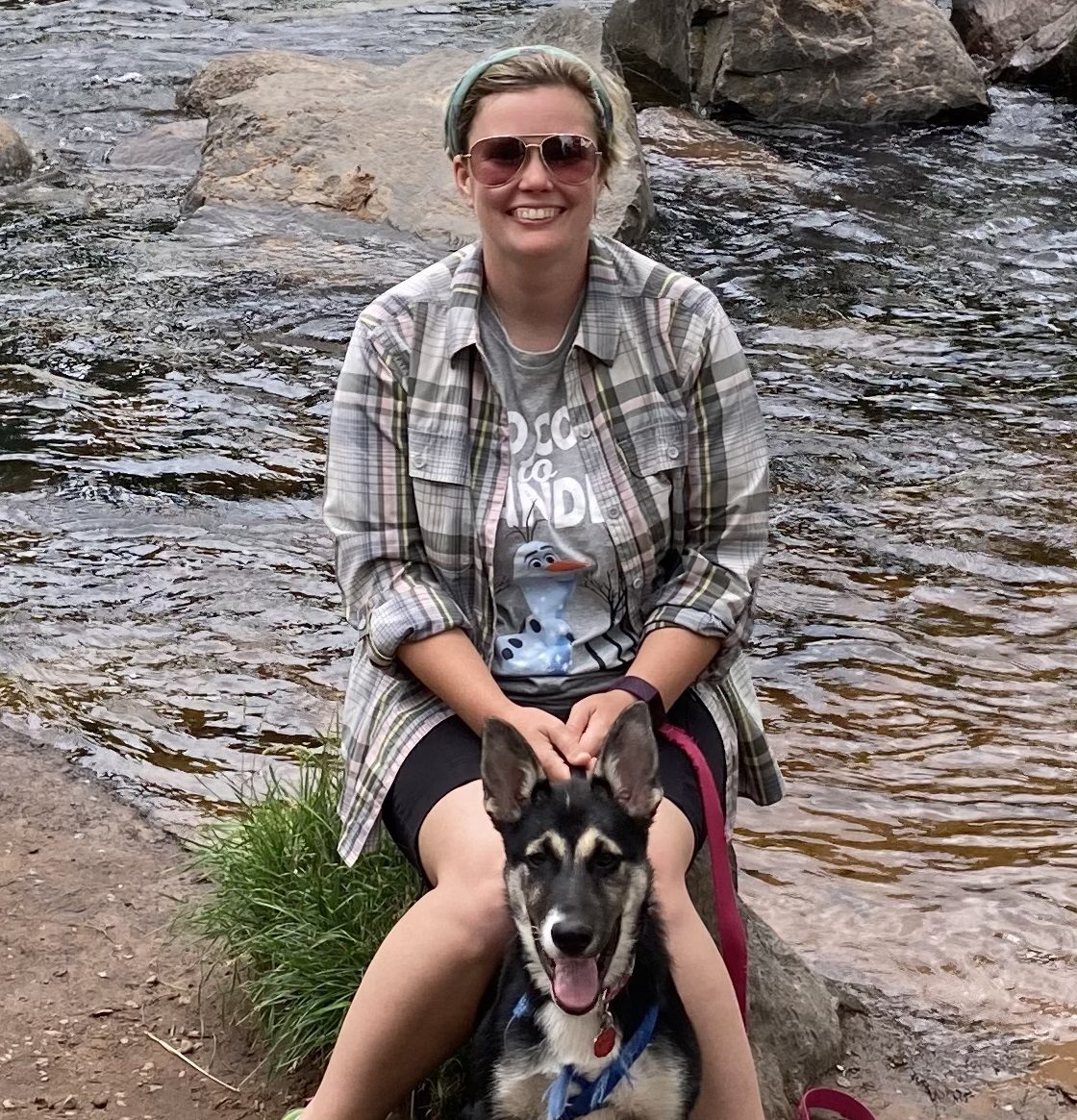 Melissa, Certified Veterinary Technician
Melissa has been on staff at DeVries Animal Hospital since 2015.  She graduated from Joliet Junior College's Veterinary Technician program in 2010 and obtained her certification in veterinary technology. Her favorite aspect of being an animal nurse is interacting with the animals and their owners. She believes that the role she and the technician staff play in providing quality care for sick patients is vital to each patient's recovery. Melissa's future goals consist of visiting Walt Disney World, spending time with her German Shepherd mix Tippi, and enjoying quality time with her family.
Anna, Veterinary Technician
Anna has been a member of the patient care team since 2013 and enjoys the variety of animals that greet her every day!  She has a son, Zayden, who keeps her very busy. Anna also has a Pitbull, Luke, and a rabbit, Cashew.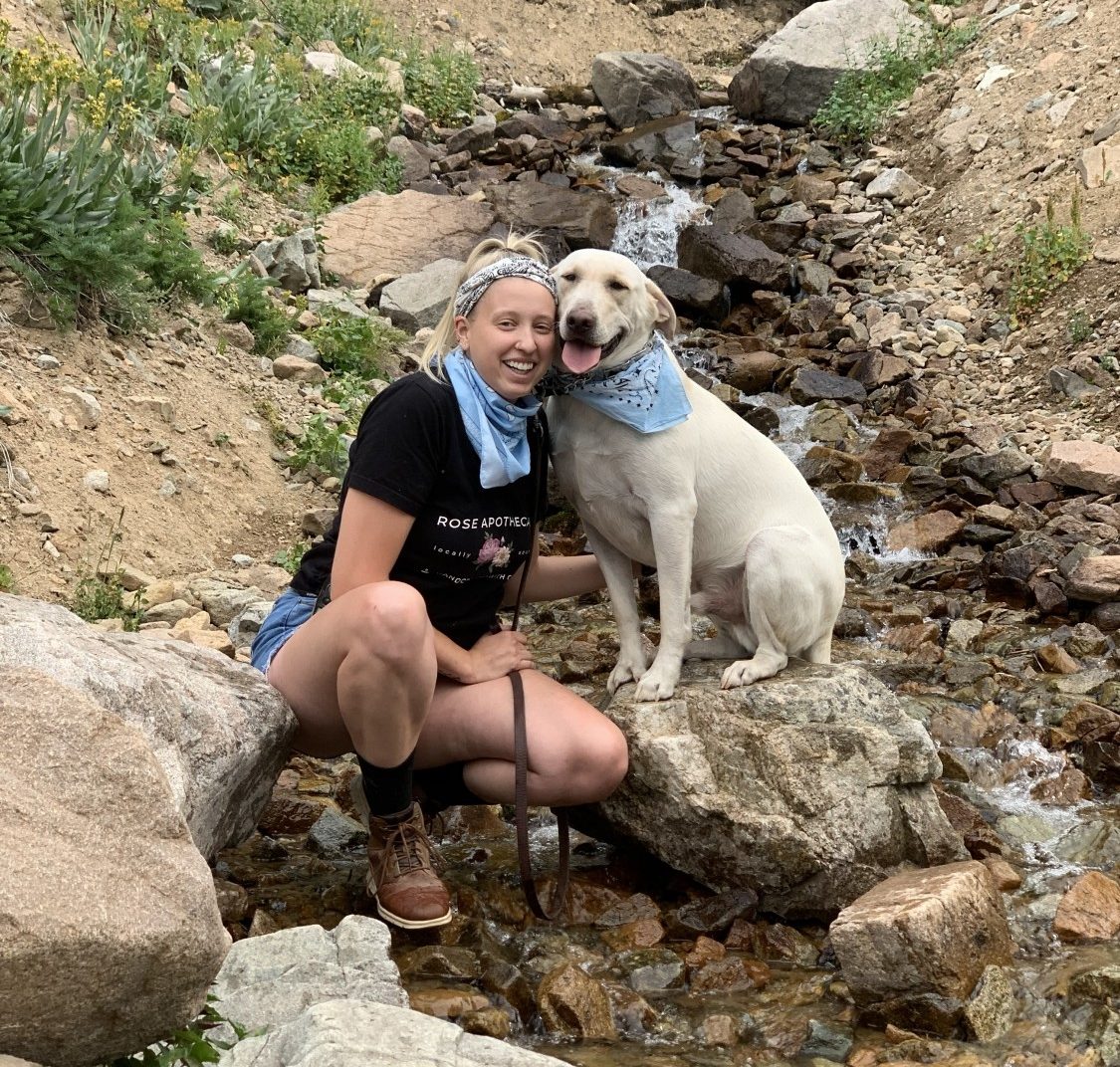 Haley, Certified Veterinary Technician
Haley graduated from Fox College in 2022, earning her Associate of Applied Science in Veterinary Technology. She shares her home with her yellow lab, Rambo, and her rat, Natasha. Haley is originally from Columbus but moved to Elmhurst in 2019. She loves big dogs and working out.